Insulin degludec or Tresiba is a type of basal insulin that ensures that the blood sugar levels remain consistent in the patient's body throughout the day. Diabetes is a common disease that is spreading rapidly amongst all age groups of people. As you probably already know, Type 1 and type 2 are two of the most common forms of diabetes. Tresiba is used for people with diabetes who are type 1 or type 2, but it is advisable to use it when prescribed by your doctor.
Before we start, there are five main questions that you need to ask yourself to understand what Insulin degludec is all about- what, why, when, where, and how? The following article will deliver foundational information on Tresiba (Insulin degludec) by referring closely to the above mentioned questions. 
Why do Diabetics Take Tresiba?
Insulin degludec or Tresiba treats blood sugar levels in type 1 and type 2 diabetic patients. Insulin degludec is an artificial product that's similar to human insulin. It replaces your body's natural insulin. Compared to other insulins (such as isophane), it acts longer, providing a low, steady level of insulin. This medicine helps your body use blood sugar (glucose) for energy by ensuring it gets into your cells. A shorter-acting insulin product can be used with insulin degludec. The drug may also be used alone or in combination with other diabetes medications.
Tresiba is a sterile, aqueous, clear, and colorless solution that contains insulin degludec 100 units/mL (U100) or 200 units/mL (U-200).
For the 100 units/mL solution, each mL contains 100 units (600 nmol) of insulin degludec and glycerol (19.6 mg), metacresol (1.72 mg), phenol (1.50 mg), zinc (32.7 mcg), and Water for Injection, USP.
For the 200 units/mL solution, each mL contains 200 units (1200 nmol) of insulin degludec and glycerol (19.6 mg), metacresol (1.72 mg), phenol (1.50 mg), zinc (71.9 mcg), and Water for Injection, USP.
Tresiba provide a pure insulin degludec and dose not mix two different types together (unlike Novolin 30/70). 
What Should I Know Before Taking Tresiba?
It is crucial to let your medical professional and pharmacist know if you are allergic to insulin degludec or if you have other allergies. Tresiba may have ingredients that may cause allergic reactions. Be sure also to mention any prescription or non-prescription medications, vitamins, supplements, or herbal products you are taking. Do not be shy and hide anything from your doctor and be very straightforward when discussing your lifestyle. Hence, why it is vital to go over your complete medical history in detail with your doctor. 
When do Diabetics Take Tresiba?
Tresiba should be administered at a fixed time every day. Inject this insulin once every day at the pre-fixed time that has been discussed with your doctor. Ideally, Tresiba should be used at the same time every day. It is essential to understand the product and why it is vital to follow your doctor's recommendations in detail.
Where to Inject the Needle?
Make sure you inject the needle into your flesh without touching the veins. Use the areas where the skin is thick, like upper arms, thighs, and lower stomach (abdomen).
How Should Insulin Degludec be Taken?
Please go over the Patient Information Leaflet provided by your pharmacist before you begin using insulin degludec. Consult your doctor, diabetes educator, or pharmacist if you have any questions. You can also visit the FDA website for more information on Tresiba. 
Make sure that you follow all preparation and usage instructions, including measuring the correct dose, from your health care professional. Before you inject this medication, make sure you are using the appropriate insulin.
Visually inspect this product for particles and discoloration before using it. Insulin should not be used if either condition exists. This type of insulin must be clear and colorless. If you are using an insulin vial, do not shake or roll it.
Insulin Degludec comes as a liquid solution to inject under the skin. The standard dosage of Insulin Deglubec depends on the blood glucose levels, which may vary from person to person. Once again, your doctor knows your diabetes and would make the necessary recommendations in your case.
Side-Effects of Tresiba
Insulin Degludec affects your blood sugar levels, resulting from which you may face specific side effects. Depending on your body type and dosage, these side effects may either be common or severe. 
Your doctor has prescribed this medication because they have determined that your benefit outweighs the side effects.
Advise your doctor quickly if you experience any severe side effects. If they are painful, please report to a healthcare professional or facility right awa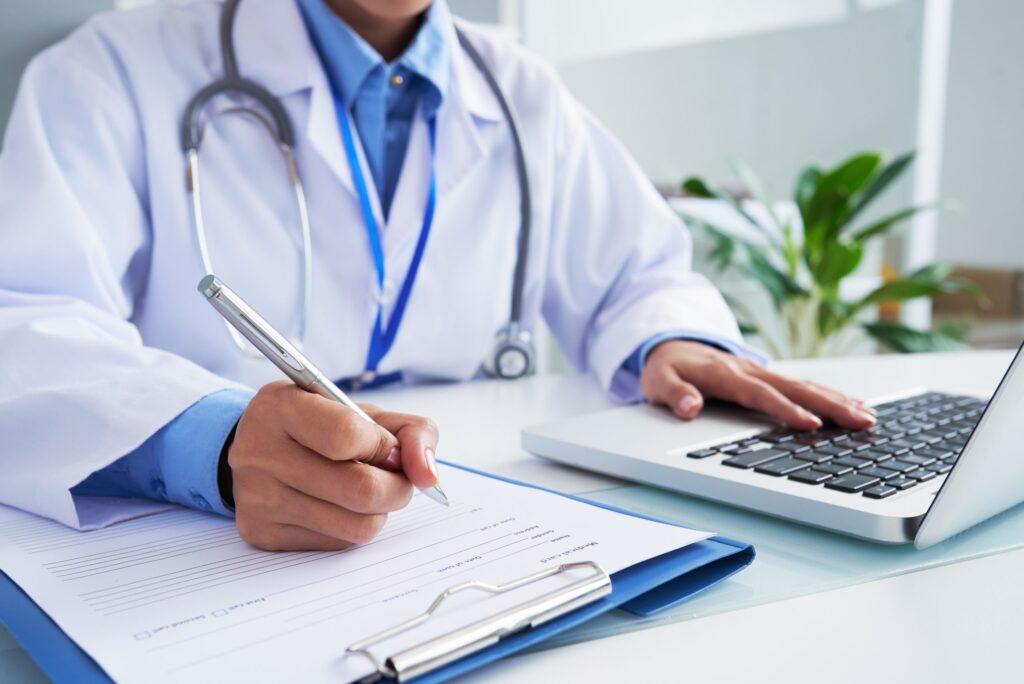 Soft side effects include: swelling, low blood sugar, redness, itching or rash, weight gain, fluid retention, skin thickening 
Severe side-effects include: diarrhea, irregular breathing or shortness of breath, nausea, hives, excessive sweating, swelling of your face, tongue, lips, or throat, muscle weakness, wheezing, low potassium (numbness, leg cramps, tingling, limping feeling, increased thirst)
Call your doctor if you feel the slightest amount of discomfort or detect any unusual changes in your body. If the side effects are severe, please seek medical attention immediately.
How do I Store Tresiba at Home?
Store Tresiba in the refrigerator and utilize it before the expiry date. Separate the injection pen from the needle before storing it. It is not advisable to store half-used insulin, but if you do so, store at room temperature only and utilize it within eight weeks or sooner; the better. 
Dispense all insulin degludec in use after 56 days (regardless of how much is left). All insulin products should be thrown away after the expiration date has passed on the labeling. Do not freeze the insulin, and do not use it if it has been frozen. Protect insulin from light and heat. Do not store the insulin in the bathroom, as the heat from the shower may intervene with the potency of the insulin. As always, keep all medications and insulin safely away from the reach of children. Do not flush Tresiba down the toilet or pour it into a drain unless you are instructed to do so. Please discard the product properly when it is expired or no longer needed. Consult your pharmacist, the health care provider, or local waste disposal company for instructions on how to do so.
What Happens if I Miss My Dose of Tresiba?
Take the insulin as soon as you remember it after missing your fixed time. Keep a minimum of 8 hours between two doses. Do not take two doses simultaneously. Speak to the doctor in case of a child. Please note, it is essential to try and follow your doctor's recommendations of when to administer Tresiba every day.
What Happens if I Overdose on Tresiba?
Insulin overdose can cause life-threatening side effects. Seek medical attention immediately and take all necessary precautions. 
Can Tresiba be Used During Pregnancy?
Yes. Consult your medical care provider for any safety measures if you are pregnant or are considering pregnancy. 
Is There Anything to Avoid While Using Tresiba?
Yes, avoid alcohol and driving. Instead, relax for a while after taking medicine. Refrain from any heavy work after taking medicine. 
Is There a Special Diet to Follow Before or After Taking the Insulin?
Diabetes restricts certain kinds of food intake, be aware of them. Eat healthy and in adequate proportions. Exercise regularly; even a brisk walk of about 30 minutes per day is beneficial. Eat at proper intervals, set a routine. Do not skip or overdo your meal at any time of the day.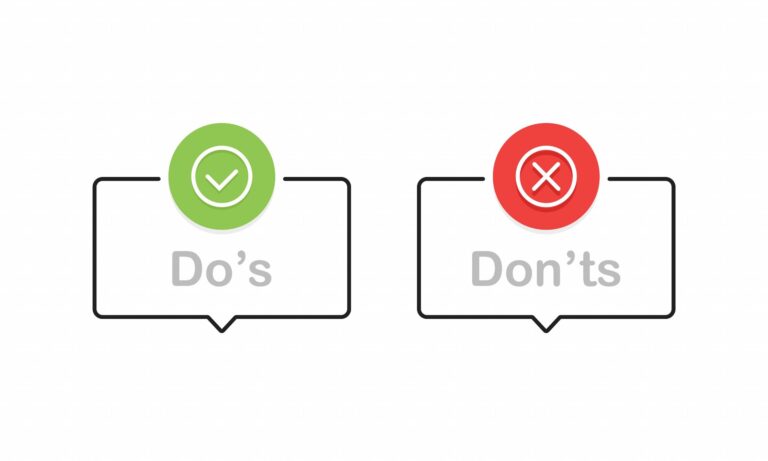 Dos of Using Tresiba 
Read the pamphlet thoroughly inside the package. If there are sections that need more clarification, please contact your health care advisor or feel free to call our friendly pharmacist. 
We highly suggest asking your doctor to do it once so that you understand the procedure. We also recommend taking a video of it to watch later if you forget anything mentioned. If not, please read the instructions manual thoroughly.
You can also find tutorial videos online to see how to properly administer the medication. 
Don'ts of Using Tresiba
Do not reuse the pens and the needles.
Remove the needle immediately after use.
Never transfer the medicine to the syringe.
Do not mix Tresiba vials with other insulin vials.
Do not share the needle or dose with anyone else (neither family members nor friends). 
Use EXACTLY as instructed by the doctor. This cannot be emphasized enough!
How Expensive is Tresiba?
Tresiba can become very pricey for American diabetics who do not have insurance. However, you can buy Tresiba FlexTouch Pens at affordable prices by purchasing your insulin online through Insulin Outlet. You can buy Tresiba and other insulin products online (shipped from Canada) through our pharmacy. 
Final Verdict
It is important for all diabetics to understand the wide array of insulin products out there. It is quite easy to get confused amongst the products, as they have similar names (for example, Humulin and Humalog). Tresiba offers a slow steady of release of insulin over a long period of time. This insulin will be prescribed by your doctor if they feel this medication suits your lifestyle. Take extra care of yourself while using any medication. Keep proper records of your medical history and go for regular check-ups. Once again, please consult your doctor, as they can examine your scenario and give much detailed advice on managing your diabetes.