Ozempic (semaglutide) is a brand name prescription medication approved by the Federal Food and Drug Administration (FDA) to manage blood sugar levels in adults with type 2 diabetes, in combination with diet and exercise. It is also prescribed to decrease the risk of major cardiovascular problems, such as heart attack or stroke, in adults with heart disease and type 2 diabetes. But how does Ozempic work, and why does it cost so much in the United States? Let's find out.
How Does Ozempic Work?
Ozempic belongs to a family of drugs called GLP-1 agonists, and it reduces blood sugar by enhancing insulin release in your body while decreasing the body's production of glucose. It is important to note that Ozempic is for people with type 2 diabetes only, and should not be used by people with type 1 diabetes. Ozempic is administered once a week via subcutaneous injection and comes in different dosages depending on how much of the drug the patient needs to achieve the results the prescribing healthcare provider is looking for.
You may need to purchase pen needles to use Ozempic, since it comes in a prefilled syringe. Common side effects of Ozempic can include constipation, diabetic retinopathy, and a reaction at the injection site or an allergic reaction. In rare cases, Ozempic causes low blood sugar or hypoglycemia.
Cost of Ozempic
As of late, the popularity of the weight-loss medication Ozempic, has gathered more and more attention throughout the nation. Thousands of patients are being prescribed this miracle drug that can control obesity and result in massive weight loss. However, insurers have stopped covering the medication due to classification of the drug. Since it is considered 'weight loss medication' many providers have stopped coverage of Ozempic, which leads to many patients have to pay thousands for their medication. Let's take a look deeper look into the cost of Ozempic.
How Much Does Ozempic Cost with Insurance?
Some commercial health insurance plans, Medicare Advantage, and Medicare Part D prescription drug plans will cover some of the cost of Ozempic. Many of these plans will require a prior authorization before covering Ozempic. This means the health insurance company and your doctor will discuss Ozempic in regard to your treatment. The health insurance company will then determine whether the medication is covered.
If a drug requires prior authorization but you start treatment without the prior approval, you could pay the full cost of the medication. It is possible that the health insurance company will ask you to try one or several drugs in the same GLP-1 agonist class before covering Ozempic. The copay for Ozempic can vary greatly depending on what insurance plan you have, so it is difficult to say exactly how much it will cost.
Your best option to find out the cost of Ozempic before heading to the pharmacy is to look in your health insurance company's prescription drug formulary, or contact your health insurance company directly. If you have health insurance coverage, you may qualify for an Ozempic savings card from Novo Nordisk that will reduce the out of pocket cost. You can sign up for the Ozempic savings card by calling 877-304-6855 or visiting the program website. After you sign up, bring the manufacturer coupon card to your pharmacy. They can use it along with your commercial health insurance.
How Much Does Ozempic Cost Without Insurance?
If you are uninsured or your insurance does not cover Ozempic, you can expect to pay $1,368 for a single 2 mg/1.5 mL pen injector (eight 0.25 mg doses or four 0.5 mg doses) or $1,205 for a single 4 mg/3 mL pen injector (four 1 mg doses). That works out to around $170 to $342 per weekly dose depending on the dosage prescribed. If you do not have insurance or your insurance will not cover Ozempic, you should ask your prescribing healthcare professional about other types of antidiabetic drugs that are available at a lower price.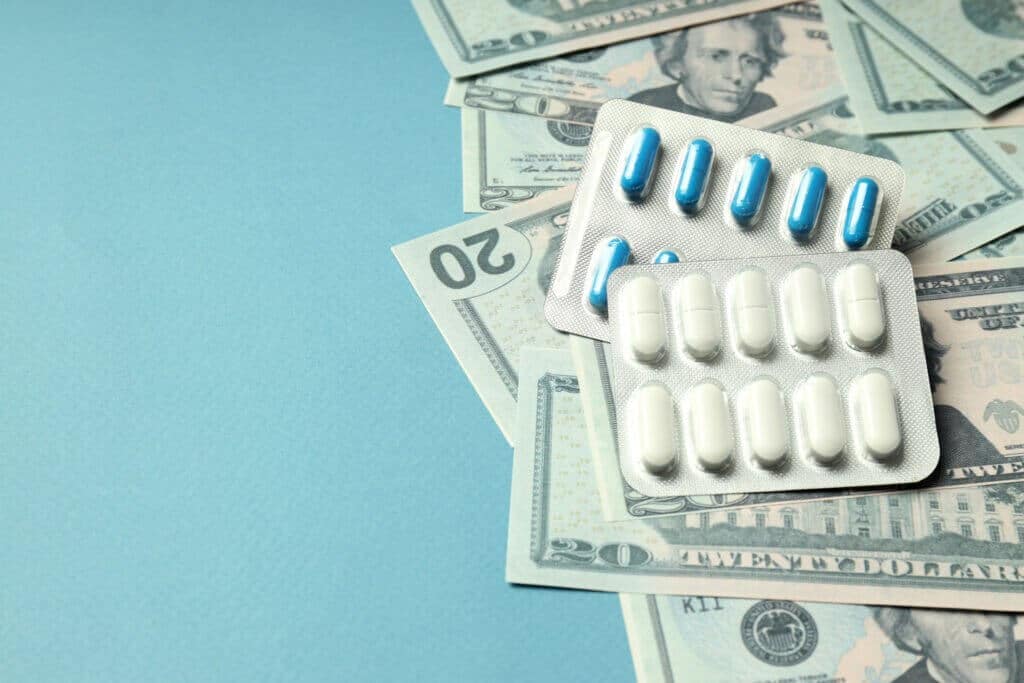 Some generic options for antidiabetic drugs include metformin, sulfonylureas, meglitinides, alpha-glucosidase inhibitors, and bile acid sequestrants. These antidiabetic drugs are all FDA-approved as effective at lowering blood glucose, but they may not be fully adequate substitutes for Ozempic. Remember that over-the-counter medications or supplements should not be substituted for prescription medications to control blood sugar levels.
Why Does Ozempic Cost So Much in the United States?
There are a few reasons that Ozempic costs so much in the United States. The first is that there is no generic version of Ozempic available, so uninsured patients generally have to pay full retail price. If a generic version of Ozempic becomes available in the near future this will change, but for now it is simply how it is.
Another factor in Ozempic's pricing is that some insurance companies do not want to cover it for a couple of reasons. For one thing, there are several other drugs in the GLP-1 agonist family. Usually the insurance company will want a patient to try at least one other drug in the family that is less expensive before they will agree to cover Ozempic.
The other problem can depend on how Ozempic is prescribed. For example, if Ozempic is prescribed as a weight loss treatment for someone with type 2 diabetes, a health insurance company is less likely to cover it. These types of drugs have a checkered past when it comes to weight loss, and so the cost-benefit analysis that insurance companies conduct when deciding whether to cover Ozempic is often not in the drug's favor.
Is Ozempic Prescribed for Weight Loss? How Much Does It Cost When Used for Weight Loss?
It is possible that Ozempic may decrease your appetite, which can cause weight loss, but Ozempic was originally intended to help individuals with type 2 diabetes. It is not known if Ozempic is safe or effective for weight loss.
In some cases, it is possible for your prescribing healthcare provider to prescribe Ozempic for off-label use. This means they can prescribe Ozempic for a different use than what it was FDA approved for. But since Ozempic isn't approved to treat weight loss, your health insurance coverage may be different if Ozempic is being used off-label. The best way to determine how much Ozempic may cost you is by calling your pharmacy. They can tell you the cost of Ozempic based on the health insurance coverage you have. You can also find out the cost of Ozempic through the manufacturer by calling 844-668-6463 or visiting the webpage.
How Can I Get Ozempic For Less Money Without Insurance?
The yearly cost of Ozempic without insurance can top out at $16,000, which makes it very difficult for many people to pay for because it takes up a significant amount of income. Thankfully, there are several ways you can potentially save money on your Ozempic prescription. We will explore a few of them right now:
Use a prescription savings card
You may be able to save a significant amount of money on Ozempic by using a prescription savings card from companies such as SingleCare or GoodRx at a participating pharmacy. Prescription savings cards are generally free or come with a small monthly or yearly fee in exchange for discounts on many prescriptions. Be aware that you cannot use a prescription savings card in conjunction with your Medicare or Medicaid drug coverage. You will have to select the option that has the best price for each of your drugs, including Ozempic.
Enroll in a patient assistance program
Novo Nordisk, the manufacturer of Ozempic, offers a patient assistance program for those without insurance called Novocare. In order to enroll in Novocare, the prescribing healthcare provider must help you complete the forms. A prescribing healthcare provider that is prescribing Ozempic will have these forms along with more information available about the patient assistance program upon request. If you meet the eligibility requirements for Novocare, you may receive Ozempic at little or no cost.
Buy health insurance
Many health insurance plan premiums are cheaper than a year's supply of Ozempic. Depending on your situation, enrolling in a health insurance plan might make more sense than buying Ozempic out of pocket. To get started on enrolling in a health insurance plan, compare prices on your state's health insurance marketplace website.
Sign up for Medicaid
If you have a low income and cannot afford even the cheapest health insurance plan on the marketplace, you may qualify for Medicaid. Some Medicaid plans will cover Ozempic and reduce the out of pocket cost, but be sure to check your state's Medicaid website for eligibility requirements.
Ask the prescriber if you can take another drug
The GLP-1 agonist family of drugs includes several other drugs besides Ozempic, and Ozempic is easily the most expensive option. It may be worth asking your prescribing healthcare provider if you can switch to a different GLP-1 agonist. This will depend on a number of health related factors and may or may not be the right option for you. Saxenda, Trulicity and Victoza are all medications that have been proven to show weight loss results.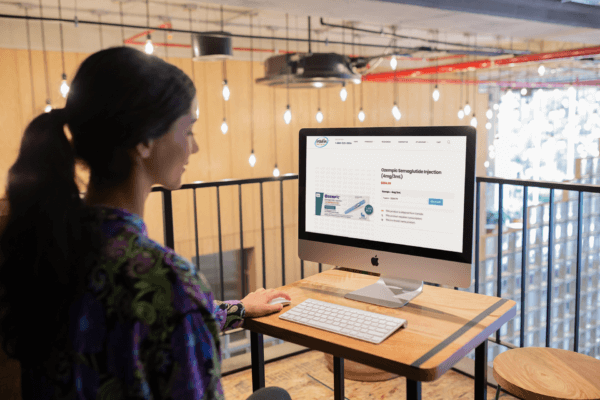 Buying Ozempic from Canada through Insulin Outlet 
We offer Ozempic pens at a much lesser price than the average pharmacy in the United States. You can find both 2mg/1.5mL (weekly dosages of .25mg or 50mg) and the 4mg/3mL pens through our prescription fulfillment service. Canada has very strict regulations in price gauging, which results in cheaper prices on medication, in comparison to the United States.
If you do have a valid prescription and are looking to buy Ozempic, feel free to place your order with us now. If you do require additional information or have questions about our prescription fulfillment service, feel free to contact us.