Save Up To 80% On Your Ozempic Pens!
0.25 mg or 0.5 mg per dose
to take 10% off your first order
Lowering A1C is an important part of managing type 2 diabetes. But so is managing your potential risk of major cardiovascular (CV) events if you also have known heart disease, and also losing some weight. Ozempic®, along with diet and exercise, is proven to improve blood sugar in adults with type 2 diabetes. In adults with type 2 diabetes and known heart disease, Ozempic® reduces the risk of major cardiovascular events such as stroke, heart attack, or death.
Non-insulin Ozempic® works with your body's own ability to lower blood sugar and A1C. Ozempic® is designed to respond when your blood sugar rises, helping your body to release its own insulin.
Helps your pancreas produce more insulin when your blood sugar is high
Helps prevent your liver from making and releasing too much sugar
Slows down food leaving your stomach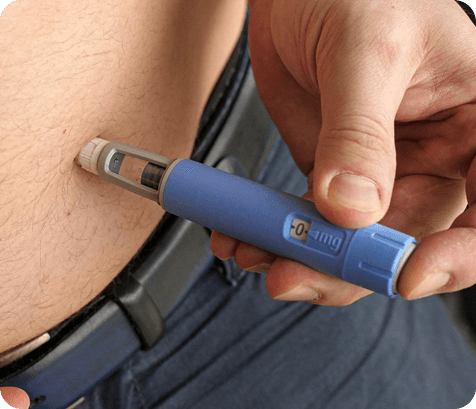 Ozempic Frequently
Asked Questions