Showing all 2 results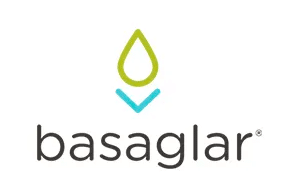 Questions and Answers of Basaglar
Can I Buy Basaglar® Online from Canada?
Absolutely! Insulin Outlet can save you thousands of dollars on your Basaglar® KwikPens and Cartridges! All of our products are a part of out our prescription referral service, that is saving Americans hundreds and thousands of dollars! All you need is a valid prescription from a US doctor to get started and we take care of the rest!
Is it Safe to Purchase Basaglar® Online from Insulin Outlet?
It is! Insulin Outlet fulfills your prescriptions similar to your current pharmacy. We only ship 3 months of supply at a time (in accordance with federal law in the United States and Canada). Our prescription fulfillment service only fulfills prescriptions and medications that have been prescribed by your doctor. We do not ship out any medication that does not match what was prescribed. Our shipments come from Manitoba, Canada and we not ship out medication from international pharmacies.
Why are Americans Buying Basaglar® from Insulin Outlet?
The prices and savings! Insulin Outlet helps tens of thousands of Americans find their medication at a fraction of the cost! It's time you stop over-paying for your diabetes medication! You can rely on us to provide you with the best prices on medications like Humira! If you have any questions or concerns, please do not hesitate to contact us!
How Much do Basaglar® KwikPens Cost?
Five pens cost 149.99 USD. The average price of a pack of Kwikpens is approximately 325 USD! That's one of the many reasons American diabetics love using Insulin Outlet for their diabetes medications!
Can I use my Health Insurance or Coupons with you?
Currently, we are unable to accept health insurance. We do not accept coupons from manufacturers. However, if this is your first order, be sure to take advantage of our 10% discount!
Why is your Basaglar® Cheaper in Canada?
We have strict regulations in Canada that keeps floor pricing on all medication. Because of this, we are able to offer Basaglar® at a fraction of the price that you would pay if you bought it in the United States.
Are you Selling Generic Basaglar®?
No! We do not offer generic versions of any of our products. All of our products are authentic, just as you would buy them at your local pharmacy.
How do I Send you my Prescription of Basaglar®?
There are numerous ways you can send us your prescription!
Uploading or emailing your prescription would be the fastest method. Our Upload Prescription tab allows you to upload your prescription directly or you can email it to us info@insulinoutlet.com.
We can also request a prescription from your doctor via fax. However, this method can be time consuming and cause shipment delays to your order. We are unable to control the speed at which your doctor's office sends us your prescription. Without a prescription, we cannot begin processing your order.
At checkout, please let us know how you will provide your prescription.
Can I buy Basaglar® Without a Prescription?
We cannot accept orders without valid prescriptions from a registered US doctor. It is illegal both in the United States and in Canada.
How Much is Shipping?
We use specialized packaging for Basaglar® and shipping costs 39.99 USD. We ship all insulin medications with temperature sensitive packaging to ensure it remains chill as it travels to your home.
How Long Does it take to Ship Basaglar®?
Depending on how busy your postal office is and where your shipment is located, it may take four to ten business days for it to reach its destination.
How are Basaglar® and Lantus® Different?
Basaglar® and Lantus® are long-acting insulin injections that contain insulin glargine. This form of insulin helps people with type 1 and type 2 diabetes control blood sugar levels. The insulin starts working several hours after injection and keeps working steadily over 24 hours. Sanofi Aventis manufactures Lantus®, the first insulin glargine approved in 2000. Basaglar® is the following insulin to Lantus®, developed by Eli Lilly. It was approved in 2015.
Lantus® and Basaglar® are typically injected under the skin (subcutaneously). 
Their physician determines each patient's dosage.

There are two ways to administer Lantus®: a prefilled pen injector (SoloStar) or a multi-dose vial injected with a syringe.
Unlike other drugs that come in multi-dose vials, Basaglar® comes in a prefilled pen (KwikPen or Tempo Pen). Both products contain 100 units per milliliter (mL) of insulin glargine.
Diabetes type 1 and type 2 patients can take Basaglar® and Lantus® to cope with high blood sugar. Diabetic ketoacidosis cannot be treated using these drugs.
What Other Substances will affect Basaglar®?
Blood sugar and Basaglar® can be affected by many drugs. Insulin can be increased or decreased by medicine. You may also experience fewer hypoglycemic symptoms while taking some medications, making it more difficult to tell when your blood sugar is low. Provide your health care providers with a list of all medicines you use, new medications you begin taking, and any medication you stop taking. Supplements such as vitamins, over-the-counter drugs, and prescription medications are also included. Consult your physician regarding the remainder of your medications. The possibilities of interactions are not all listed here.
Any Tips on Functioning Basaglar KwikPens®?
Be cautious when driving or engaging in hazardous activity for at least one week after you have used Basaglar KwikPen®. It may affect your reaction time.
Check the label of your medication before injecting your insulin to prevent medication errors.
Alcohol and medicines containing alcohol should not be consumed. The medication you take for diabetes may be affected.