Showing all 2 results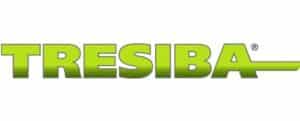 Common Questions About Buying Tresiba® From Canada

Can I buy Tresiba® Insulin Online from Canada?
Yes, you can! Tresiba® can be ordered online through Insulin Outlet. We offer a wide arrange of insulin and diabetes medication through our prescription fulfillment service. Our service caters to all States within the US. For more information, please visit our How To Order page.
Do I Need a Prescription to Order from Insulin Outlet?
Yes! We do not ship medication without a valid prescription (doing so is illegal in both the United States and Canada). Tresiba® is a prescription medication and can only be bought with a valid prescription from a licensed healthcare professional. To buy Tresiba® online from Canada through Insulin Outlet, you will need to submit a prescription. The prescription can be emailed (info@insulinoutlet.com), faxed (1-888-804-1287), or uploaded. We could also reach out to your doctor to attain a valid prescription however, this route can be time consuming, as we cannot guarantee the speed your doctors office will transfer your prescription.
How much Tresiba® can I buy Online?
We can only ship out a 3-month supply (90 days) at one time (due to federal legislation). Refills are kept on file for future orders but we would not refill your prescription without your consent. The amount of medicine you can order will depend on the instructions and quantity on your prescription. We will not ship out medication or amounts that are not aligned with your prescription.
Is it Safe to buy Insulin Online from Canada from Insulin Outlet?
Without a doubt! Our partnering pharmacy is fully licensed and certified in Canada. We do not ship medication from overseas or use international pharmacies. The main priority of our service is to make prescription medications available to our clients at affordable prices.
How Much Does Tresiba FlexTouch® Cost?
– Average US retail price – $610.00
– Our price – 5 pens for $179.00 (200 Units)
Keeping drug prices low is our priority at Insulin Outlet.
Do you Accept Insurance?
Insurance is not accepted at this time. All prices listed are without insurance.
How Much is Shipping?
Our shipping rates of Tresiba® from Canada is $39.99. Our shipping containers come in temperature sensitive packaging, which include cold gel packs. We take extra precaution in ensuring your mediations potency remains intact while it travels to your home.