Showing the single result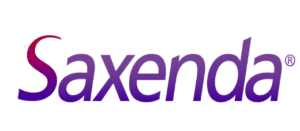 Questions and Answers of Saxenda®
Why do Americans Buy Saxenda® Online from Canada?
Most US pharmacies offer Saxenda® pens for between $900 and $1000 (without insurance). Saxenda® is a prescription medication that cannot be purchased over the counter. Seeing as Saxenda® is so expensive, Americans are shopping overseas for their Saxenda® needs. Insulin Outlet offers Americans a safe and convenient way to purchase Saxenda® pens at a fraction of the cost! You can get up to 80% off Saxenda® when you use our prescription fulfillment service!
What is the Procedure for Buying Saxenda® Online?
If you have a valid prescription from a US-based doctor, you can purchase Saxenda® online at Insulin Outlet. We can fill your prescription just like your local pharmacy at a fraction of the cost! During checkout, please indicate how your prescription will be provided to us. You can upload it, email it to us (info@insulinoutlet.com) or fax it to us (1-888-804-1287). Our team will start processing your order as soon as we receive your prescription!
Is Saxenda® Available Without a Prescription?
Saxenda® can only be purchased from Insulin Outlet with a valid prescription. Without a valid prescription, we cannot provide medication. We do not offer services for you to obtain a prescription for any of our medications.
Without a valid prescription we are not allowed to ship medication. It is illegal in both the United States and Canada to do so. A prescription from a physician licensed to practice in the U.S. must be provided. Prescriptions from outside the country will not be accepted.
Is this the Same Saxenda® I would buy from the United States?
Yes! Canadian Saxenda® is made by the same manufacturer as the United States (Novo Nordisk).
How much Saxenda® can I Purchase at a Time?
According to government regulations and policies, you can only order a maximum of three months' supply.
Is it Safe to buy Saxenda® from Canada?
Absolutely! Insulin Outlet have served hundreds of US citizens and continue to grow! Our top priority is to provide Americans with affordable prescription medication. Feel free to contact us with any questions or concerns you may have! We have customer service agents available to help!
Can I buy my Refills for Saxenda® Online?
Yes you can! It is quite simple to order refills after you place your first order. Simply login into your account and click re-order. You can also transfer your prescription from your current pharmacy to Insulin Outlet and complete the rest of it.
How Long Does it Take to Ship Saxenda® from Canada?
We begin processing your order the moment we receive your prescription. Depending on where you live in the US, the order will arrive within 4-10 business days. Your order will be accompanied by a tracking number once it has left our facility.
What is the Shipping Cost for Saxenda® from Canada?
The shipping rates for Saxenda® from Insulin Outlet is $39.99 USD. We ship your medications in temperature-sensitive packaging, so you can expect them to arrive in perfect condition!
Can I use my Insurance to pay for my Saxenda® Prescription?
Health insurance is unfortunately not accepted. All products reflect uninsured prices.
Are there any Other Substances that will Affect Saxenda®?
By taking this medication, you may experience slower digestion and more extended absorption of oral medicines.
Describe all your current medicines to your doctor, as well as any you start or stop using, especially if it is insulin or other oral diabetes medicine
Several other medications, vitamins, and herbal products can interact with liraglutide. Do not use Victoza® with Saxenda®. Even if they both have similarities, they should not be used together. For more information, read Saxenda vs. Victoza in our Resources section. 
Is there a Dosing Schedule for Saxenda®?
Beginners are recommended to take 0.6 mg a day for one week. Once you reach 3 mg, you should increase your dosage every week.  When starting with a sample pen, you will need a prescription to complete the dose escalation.
What Happens if I Forget to Take an Injection of Saxenda®?
As soon as you remember you missed your Saxenda® dose, take it right away. The next day, take the prescribed amount as usual. If you miss a Saxenda® dose, do not take a double dose that day or increase your quantity.
Contact your healthcare provider if you miss your Saxenda® dose for three days or longer.
If I take too much Saxenda®, what will happen?
Call 1-800-222-1222 for Poison Help or seek emergency medical attention.
Are there any Weight-Related Conditions I need to take Into Account?
Weight loss and maintaining it may reduce the risks of conditions such as high blood pressure and high cholesterol. Ensure you are eating the appropriate foods when dieting with Saxenda. 
High blood pressure or high cholesterol are not recommended to be treated with Saxenda®. There is no evidence that this drug increases the risk of heart attacks or strokes or death from heart attacks or strokes.
Saxenda® increases your heart rate while you are at rest. In the case of a racing heart or a pounding in the chest that lasts for several minutes while taking Saxenda®, contact your health care provider.
For how Long Should I be on Saxenda®?
Obesity is usually a chronic disease requiring long-term treatment. Your health care provider will create a weight-management plan. You should schedule a follow-up appointment with your health care provider four months after starting Saxenda® to discuss your progress.
Do the Injections have to be Done by my Healthcare Provider?
The once-daily, prefilled pen with Saxenda® is used to inject it. Before you use this medicine for the first time, your healthcare provider must teach you how to inject it. Speak with your health care professional or local pharmacist if you have questions or do not understand the instructions. You will receive instructions on your Saxenda® pen in the Patient Instructions for Use that come with the Medication Guide. 
When Should Saxenda® be Taken?
It is possible to take Saxenda® without regard to mealtime. Once you're on this drug, take it simultaneously every day.
What Should I do with Used Needles?
Remove the needle carefully from the pen after the injection is complete. Keep the needle cap off the needle to avoid needlesticks. To reduce the risk of needlesticks, place the needle immediately in a sharps container. Protect Saxenda® from light by replacing the pen cap after each use. Recycle used needles instead of putting them in the trash.
What Kind of Needle Should I use for Saxenda®?
With the Saxenda® pen, use Novo Nordisk disposable needles.
Prescriptions are required in some states for needles. Because Novo Nordisk has only studied Novo Nordisk needles with the pen, it cannot guarantee that needles from other manufacturers will work with it.
Is Saxenda® Compatible with Other Weight-loss Products?
The combination of Saxenda® with other prescription weight-loss medicines or weight-loss supplements has not been evaluated. It is possible for Saxenda® to change how different drugs are absorbed.  All medicines, including prescriptions and non-prescription, vitamins, and herbal supplements, should be disclosed to your medical provider. I
How Much Physical Activity Should I Increase, and what Foods Should I Avoid?
Taking Saxenda® for weight loss means following a low-calorie meal plan and increasing your physical activity. For more information on the foods you should avoid with Saxenda®, click here.