Showing the single result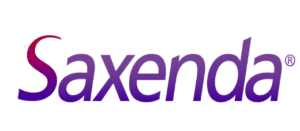 About Saxenda® 
Saxenda® is a prescriptive injectable medication that contains an active ingredient, liraglutide. It is a medication that helps with weight loss and is prescribed to adults and children who are obese and adults with an existing weight-related condition.
The drug was designed as a long-term treatment. This means it can be a part of your weight loss management plan that includes dieting and regular exercise.
The weight loss medication is injected into the abdomen, thigh, or upper arm.
How to Order Saxenda® 
Add Saxenda® weight loss pens to your cart.
Upload your prescription, email it to us (info@insulinoutlet.com), or fax it to us (1-888-804-1287).
Order Saxenda® online.
Receive your order within 4-10 business days.
Questions and Answers of Saxenda®
Here is a list of the most frequently asked questions about Saxenda®. Find your answers about the cost, effects, instructions, and more.
How to Take Saxenda®?
Saxenda® is a once-daily meditation that can be taken at any time. To administer Saxenda®, you need to inject the pen into the stomach area, thigh, or upper arm.
To avoid mistakes, ask your healthcare provider to teach you how to inject the pen correctly before administering it yourself. 
Saxenda® pens are not injected into the vein or muscle. Do not use the same site for each injection.

Each pen comes prefilled and contains 18 mg of liraglutide. Each pen has a dose counter where you can adjust the dose:
0.6 mg
1.2 mg
1.8 mg
2.4 mg
3 mg
You can use Saxenda® pens with NovoFine® or NovoTwist® disposable 8mm needles.
Before injecting Saxenda®, you should:
Check the Saxenda® flow with each pen. Set '0' where the 'mg' indicator is, hold the pen up with the needle pointed upwards, and gently press the dose button until you see '– –' next to the 'mg.' You should see a drop appearing from the needle; otherwise, you should contact Novo Nordisk to report it.
If everything is according to the instructions included with the pen, you can select the dose and inject it into your skin as your doctor showed you. Hold the pen in a way that you can see the dose counter.
Keep the needle in your skin after the dose counter is at 0 mg. Count 6 seconds slowly before removing the needle.
Dispose of the needs from your pen carefully.
Who Should Not Take Saxenda®?
Saxenda® is inadvisable for:
Pregnant patients
Patients with a personal or family history of Medullary thyroid cancer (MTC) or Multiple endocrine neoplasia type 2 (MEN2)
Patients with a serious hypersensitivity reaction to liraglutide or other ingredients contained in Saxenda®
Before you start injecting Saxenda®, it's highly recommended to talk to your doctor about your medical history to ensure it is safe for you to take the medication.
Is Saxenda® FDA-Approved?
Yes, Saxenda® is FDA-approved for chronic weight management in adults with a BMI of 30 kg/m2 or higher or a BMI of 27 kg/m2 or higher with at least one weight-related condition.
Saxenda® has also been approved for patients aged 12 and older (a BMI of 30 kg/m2 or higher) who weigh over 132 pounds.
Does Saxenda® Work Immediately?
Saxenda® is an injectable GLP-1 medication that is designed to be taken while on a reduced-calorie diet and with regular exercise. Beginners are advised to start with a small dose of 0.6 mg a day for one week. This should be enough to let your body adjust to Saxenda® before you increase your dose.
Some patients lose weight immediately after taking Saxenda®. However, others may experience weight loss only after a couple of weeks.
To achieve the desired result, you should remember to incorporate healthy foods into your diet and be active. Other factors that may slow down or speed up weight loss are your genetics and lifestyle habits.
Why Do Americans Buy Saxenda® Online from Canada?
Most US pharmacies offer Saxenda® pens for a high price. Such an out-of-pocket expense may be unaffordable for Americans; hence, they look for the same product elsewhere – in Canada.
Saxenda® is a prescription medication that cannot be purchased over the counter. Seeing as Saxenda® is so expensive, it only makes sense for Americans to shop overseas for their Saxenda® needs.
Insulin Outlet offers Americans a safe and convenient way to purchase Saxenda® pens at a fraction of the cost! You can get up to 80% off Saxenda® when you use our prescription fulfillment service!
How Much Does Saxenda® Cost?
It's quite daunting when someone tries to find an affordable package of Saxenda®. The average price of Saxenda®  ranges from $900 to $1000. By shopping with Insulin Outlet, you can save a significant amount on your purchase.
What Is the Procedure for Buying Saxenda® Online?
If you have a valid prescription from a US-based doctor, you can purchase Saxenda® online at Insulin Outlet. We can fill your prescription just like your local pharmacy at a fraction of the cost! During checkout, please indicate how your prescription will be provided to us. You can upload it, email it to us (info@insulinoutlet.com) or fax it to us (1-888-804-1287). Our team will start processing your order as soon as we receive your prescription!
Is Saxenda® Available Without a Prescription?
Saxenda® can only be purchased from Insulin Outlet with a valid prescription. Without a valid prescription, we cannot provide medication. We do not offer services for you to obtain a prescription for any of our medications.
Without a valid prescription, we are not allowed to ship medication. It is illegal in both the United States and Canada to do so. A prescription from a physician licensed to practice in the U.S. must be provided. Prescriptions from outside the country will not be accepted.
Is this the Same Saxenda® I would buy from the United States?
Yes! Canadian Saxenda® is made by the same manufacturer as the United States (Novo Nordisk).
How Much Saxenda® Can I Purchase at a Time?
According to government regulations and policies, you can only order a maximum of three months' supply.
Is It Safe to Buy Saxenda® from Canada?
Absolutely! Insulin Outlet has served hundreds of US citizens and continues to grow! Our top priority is to provide Americans with affordable prescription medication. Feel free to contact us with any questions or concerns you may have! We have customer service agents available to help!
Can I Buy My Refills for Saxenda® Online?
Yes, you can! It is quite simple to order refills after you place your first order. Simply login into your account and click re-order. You can also transfer your prescription from your current pharmacy to Insulin Outlet and complete the rest of it.
How Can I Refill My Saxenda® Prescription?
To refill your Saxenda® prescription, book an appointment with your healthcare provider. Your doctor will analyze your weight and medical history to decide whether Saxenda® is right for you. Your healthcare provider may also request a blood test to check your cholesterol, fasting blood sugar, and hemoglobin A1C levels.
Your doctor will prescribe the dosage that is right for you and indicate how long you should take Saxenda®.
How Long Does It Take to Ship Saxenda® from Canada?
We begin processing your order the moment we receive your prescription. Depending on where you live in the US, the order will arrive within 4-10 business days. Your order will be accompanied by a tracking number once it has left our facility.
What Is the Shipping Cost for Saxenda® from Canada?
The shipping rate for Saxenda® from Insulin Outlet is $39.99 USD. We ship your medications in temperature-sensitive packaging, so you can expect them to arrive in perfect condition!
Can I Use My Insurance to Pay for My Saxenda® Prescription?
Health insurance is unfortunately not accepted. All products reflect uninsured prices.
Are There Any Other Substances that Will Affect Saxenda®?
By taking this medication, you may experience slower digestion and more extended absorption of oral medicines.
Describe all your current medications to your doctor, as well as any you start or stop using, especially if it is insulin or other oral diabetes medicine.
Several other medications, vitamins, and herbal products can interact with liraglutide. Do not use Victoza® with Saxenda®. Even if they both have similarities, they should not be used together. For more information, read Saxenda vs. Victoza in our Resources section.
Is There a Dosing Schedule for Saxenda®?
Beginners are recommended to take 0.6 mg a day for one week. Once you reach 3 mg, you should increase your dosage every week. When starting with a sample pen, you will need a prescription to complete the dose escalation.
What Happens If I Forget to Take an Injection of Saxenda®?
As soon as you remember you missed your Saxenda® dose, take it right away. The next day, take the prescribed amount as usual. If you miss a Saxenda® dose, do not take a double dose that day or increase your quantity.
Contact your healthcare provider if you miss your Saxenda® dose for three days or longer.
If I Take Too Much Saxenda®, What Will Happen?
Call 1-800-222-1222 for Poison Help or seek emergency medical attention.
What Are the Side Effects of Saxenda®?
The most common side effect after taking Saxenda® is nausea, but it should lessen as you continue taking the medication. To reduce nausea, try eating smaller portions of meals more frequently and avoid spicy foods.
Other mild side effects that may occur after injecting Saxenda® are as follows:
Diarrhea and constipation
Vomiting
Headache
Injection site reactions like itchiness or rash
Fatigue and dizziness
Abdominal and upper abdominal pain
Fever
Mild side effects are common as you start taking the drug. They should pass within a few weeks. In case they do not disappear or intensify, talk to your doctor.
It isn't common to have serious side effects after taking Saxenda®. If they occur, talk to your doctor immediately:
Hypoglycemia (low blood sugar level)
Acute pancreatitis
Kidney problems
Gastroenteritis (inflammation of the digestive system)
Suicidal thoughts or actions
Serious allergy reactions
Are There Any Weight-Related Conditions I Need to Take Into Account?
Maintaining weight loss may reduce the risks of conditions such as high blood pressure and high cholesterol. Ensure you are eating the appropriate foods when dieting with Saxenda.
High blood pressure or high cholesterol are not recommended to be treated with Saxenda®. There is no evidence that this drug increases the risk of heart attacks or strokes or death from heart attacks or strokes.
Saxenda® increases your heart rate while you are at rest. In the case of a racing heart or a pounding in the chest that lasts for several minutes while taking Saxenda®, contact your healthcare provider.
How Long Should I Be on Saxenda® for?
Obesity is usually a chronic disease requiring long-term treatment. Your healthcare provider will create a weight-management plan. You should schedule a follow-up appointment with your healthcare provider four months after starting Saxenda® to discuss your progress.
Do the Injections Have to Be Done By My Healthcare Provider?
The once-daily, prefilled pen with Saxenda® is used to inject it. Before you use this medicine for the first time, your healthcare provider must teach you how to inject it. Speak with your healthcare professional or local pharmacist if you have questions or do not understand the instructions. You will receive instructions on your Saxenda® pen in the Patient Instructions for Use that come with the Medication Guide.
When Should Saxenda® Be Taken?
It is possible to take Saxenda® without regard to mealtime. Once you're on this drug, take it simultaneously every day.
What Should I Do with Used Needles?
Remove the needle carefully from the pen after the injection is complete. Keep the needle cap off the needle to avoid needlesticks. To reduce the risk of needlesticks, place the needle immediately in a sharps container. Protect Saxenda® from light by replacing the pen cap after each use. Recycle used needles instead of putting them in the trash.
What Kind of Needle Should I Use for Saxenda®?
With the Saxenda® pen, use Novo Nordisk disposable needles.
Prescriptions are required in some states for needles. Because Novo Nordisk has only studied Novo Nordisk needles with the pen, it cannot guarantee that needles from other manufacturers will work with it.
Is Saxenda® Compatible with Other Weight-Loss Products?
The combination of Saxenda® with other prescription weight-loss medicines or weight-loss supplements has not been evaluated. It is possible for Saxenda® to change how different drugs are absorbed. All medicines, including prescriptions and non-prescription, vitamins, and herbal supplements, should be disclosed to your medical provider.
How Much Physical Activity Should I Increase, and What Foods Should I Avoid?
Taking Saxenda® for weight loss means following a low-calorie meal plan and increasing your physical activity. For more information on the foods you should avoid with Saxenda®, click here.