Showing the single result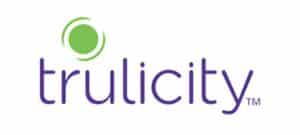 Questions and Answers About Trulicity 
How do I buy Trulicity® (Dulaglutide) Online from Canada?
Trulicity® can only be purchased online from Insulin Outlet if you have a valid prescription from your doctor. We do not process orders without a valid prescription from a certified doctor from the United States. You will need to send your prescription (either via upload, email, or fax). Alternatively, your doctor can send us your prescription if you have it on file with them. Should you require assistance, please don't hesitate to contact us.
Is a Prescription Required to buy Trulicity® from Insulin Outlet?
Yes! You will need a prescription from your doctor to buy Trulicity® from Canada. Trulicity® can only be purchased with a prescription and requires a prescription to purchase. For your order to be processed, you must upload your prescription through your My Account portal. A prescription can also be emailed (info@insulinoutlet.com) or faxed (1-888-804-1287). Feel free to ask us to get your prescription from your doctor if you would like us to do so (please note this route may take longer for your order to be processed).
What are the Shipping Charges of Trulicity®?
We charge $39.99 to ship Trulicity® to you from our facility in Canada. Dulaglutide needs to be packaged with temperature-sensitive packaging. This will ensure its potency remains intact while it makes its way to your household! For more information, visit our Shipping Rates page.
What is the Shipping Time for Trulicity®?
The process takes between 4 and 10 business days after we have received your valid prescription. There may be delays during holidays. All packages are provided with a shipping tracking number. You can find the tracking number when you log back into your account. We will also send you an email that includes the tracking number.
How much Trulicity® can I buy?
A maximum of three months' supply (90 days) of medication can be ordered at one time. Federal laws prevent us from shipping more than a 90-day supply of medication. Your doctor's prescription and the accompanying instructions will determine how much medication should be collected.
Can I use my Health Insurance to buy Trulicity®?
Unfortunately, Insulin Outlet does not accept insurance coverage. All of our medication and supplies reflect prices without health insurance.
How much does Trulicity® Cost?
Americans can save hundreds of dollars and thousands of dollars by shopping with us because our prices are relatively low. Trulicity® can cost as much as $800-900 USD without insurance. We offer Trulicity® injection pens for under USD 300.
Is it Safe to Order Trulicity® from Insulin Outlet?
Without a doubt! This dispensary pharmacy is licensed and certified by Health Canada. Our medications do not come from third-party pharmacies. Providing safe, affordable prescription medication is the backbone of our service!
Is Dulaglutide Associated with Weight-Loss?
Technically, weight loss is not directly associated with dulaglutide (it's main purpose was to help diabetics). However, as of late, Trulicity® has become more popular for its ability to help individuals lose weight. When taking dulaglutide, people typically lose between two and six pounds. Up to 30% of people gain weight while taking the drug. After a meal, Trulicity® helps you feel satisfied because it allows you to feel complete. If you are overweight or have gastrointestinal side effects, you are more likely to lose weight if you start at a higher weight.
The toxin affects of alcohol may also be enhanced by Trulicity®, resulting in flushing.
Any medication taken orally may be affected by Trulicity® because it causes a delay in gastric emptying. However, the effects of other medicines did not seem to be involved in clinical trials.
Dulaglutide is often compared with semaglutide, as they both have similar effects with weight-loss. 
Is Trulicity® Required to be Refrigerated?
When not in use, keep Trulicity® at a temperature of 36°F to 46°F (2°C to 8°C). Leaving dulaglutide out of the refrigerator for up to 14 days without any adverse effects is possible at a temperature of no more than 86°F (30°C). After 14 days without being kept in a refrigerator, Trulicity® should be disposed of in a sharps container. When Trulicity® is frozen, it should not be used; it should not be used if it is frozen.
Is Dulaglutide Compatible With Insulin?
Dulaglutide is compatible with insulin. This may mean a reduction in insulin dosage. Combining dulaglutide and insulin increases the chance of hypoglycemia (low blood sugar). Trulicity® is suitable only for people with type 2 diabetes whose pancreas still produces insulin. Once a week, Trulicity® is injected subcutaneously. Insulin and Trulicity® are injected at different sites.
Can Trulicity® be Injected Cold?
Dulaglutide will sting more if you give it cold. Trulicity® can be given cold, but an injection will be much more pleasant if you warm it up before giving it. As long as the pen is kept no warmer than 86°F (30°C) and not exposed to light or heat, a Trulicity® pen may be left unrefrigerated for a maximum of 14 days.
If you take an injectable right from the refrigerator without letting it warm up first, it will sting when being injected.
Warming them up on a bench is the best way. The medicine should never be heated in a microwave, boiled, or cooked on a stove since this may destroy it.
If you wish to speed up the warming process, you can put the injection between your hands; however, be careful not to drop or damage the pen in any way.
How Does Trulicity® get Injected?
It is easy to self-inject the Trulicity® Pen, but it is best to get a demonstration from your physician or nurse before you try. Hold the pen directly in front of your skin and push the green injection button after removing the cap. Upon completion of the injection, you will hear a click followed by a second click ten to fifteen seconds later. Subcutaneous (under the skin) injections of dulaglutide are given once a week into the upper arm, stomach area, or thigh.
Is Dulaglutide a Type of Insulin?
Trulicity® (dulaglutide) is not an insulin. This type of treatment relies on beta cells, which are cells found in the pancreas responsible for secreting, storing, and releasing insulin.
GLP-1 receptor agonists such as Trulicity® belong to a class of medicines known as GLP-1 receptor agonists. Incretin mimics are also known as GLP-1 receptor agonists.