Showing the single result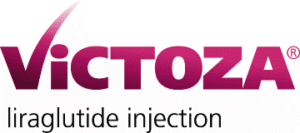 Questions and Answers of Victoza®
How do I buy Victoza® (liraglutide) Online from Canada?
Here at Insulin Outlet, we make it simple! We would be able to ship Victoza® to you if you have a prescription from a licensed doctor in the United States. Upon checkout, you will be given a list of options on how to send us your prescription. As soon as we receive your prescription, our team will begin processing your order!
Is it Safe to buy Victoza® from Insulin Outlet?
Absolutely! Hundreds of Americans have relied on us to fulfill their prescriptions. The sole purpose of our company is to help Americans fight rising costs of medications and insulin. Our services have a successful track record and we strive to ensure you feel comfortable while buying insulin and medication from Canada. You can contact us at any time if you have any questions or concerns. An agent will be able to answer any questions you may have!
Does Victoza® Require a Prescription for Purchase?
Insulin Outlet does not ship any medication without a valid prescription from a US doctor. Shipping medication without a prescription is illegal. We do not accept prescriptions from other countries outside of the United States.
How do I Send you my Victoza® Prescription?
You can send us your prescription in a number of ways! You can upload it directly to us under Upload Prescription. If you prefer, you can email it to us at info@insulinoutlet.com. You can also fax us your prescription at 1-888-804-1287.
You may also have us contact your doctor's office on your behalf and request the prescription. It is imperative to note that some doctor offices require lengthy procedures to send prescriptions. Our ability to process your order would be hindered without your prescription and this would cause a delay in shipping.
If your prescription is on file at your pharmacy, we can connect with them as well. The shipping process may be delayed because certain pharmacies have lengthy procedures for transferring prescriptions.
In the comment section during checkout, please make sure to provide the doctor's office or pharmacy's contact information if you would like us to contact them about the transfer.
How do you Package Victoza® for Shipping?
Victoza® pens need a specific package, since unopened medication must be kept at a cool temperature. The potency of our packaging is maintained by using temperate grade packaging. Even though liraglutide can be in room temperature for 30 days without spoiling, we make sure to keep it as cool as possible throughout the shipping process!
How Much do you Charge for Shipping?
We charge $39.99 for shipping. This price is due to the special packaging needed for temperature-sensitive medications. Visit our Shipping Rates page for more information.
How Long Does it Take to Ship Victoza® From Canada?
The process usually takes between 4 and 10 business days. It is important to note that we cannot process your order until we receive your prescription. This can cause a delay in shipping. Medication will be shipped from our facility from Monday through Thursday. Please send us your prescription immediately, so that we can get your medication to you as soon as possible.
Missing a Victoza® Dose, What Happens?
Use the next regularly scheduled dose instead of the missed one. Extra medicine cannot be taken to make up for the missed dose.
Victoza® Overdose: What Should I do?
Dial 1-800-222-1222 for Poison Help or seek emergency medical attention.
When Using Victoza®, What Should I Avoid?
You should never share a needle, syringe, or injection pen with anyone, even if it has been changed. It is possible to transmit disease or infection by sharing these devices.
How Should Victoza® be Taken?
During the day, Victoza® may be injected with or without food (generic name: liraglutide). However, to ensure you don't forget to take your medicine, it's better to develop a routine.
Victoza® does not need to be adjusted based on meal times, the kind of food you eat, or how active you are.
Missed Victoza® injections should be injected at your next scheduled injection. If you miss two Victoza® injections, do not take them simultaneously.
Your liraglutide usage and schedule should be reflects exactly how your doctor has prescribed the medication.
Where and How do you use the Victoza® pen?
Victoza® (liraglutide) pen is a type 2 diabetes injectable medicine taken in conjunction with a healthy diet and exercise program. The injection is given once a day, with or without food, and is administered subcutaneously (under the skin). 
This medication is prefilled in Victoza® pens. Your doctor prescribes a dose that you should inject with the pen. The needle has to be changed every time.
It would be best if you learned how to use the pen properly from a doctor, nurse, or pharmacist before using it for the first time. Each time you get a refill, make sure you read the instructions that came with your pen.
Do I need to Refrigerate Victoza®?
Liraglutide should be stored in the refrigerator between 36oF and 46oF (2oC and 8oC) until used. It is not recommended to place the pen next to the refrigerator cooling element, as it could become too cold or freeze.
It is safe to store the pen at room temperature between 59°F and 86°F (15°C to 30°C) after you use it for the first time. If you do not need the pen, keep the cap on.
If stored at the proper temperature, your pen will last for 30 days after being used.
Victoza® Pens come with how Many Doses?
Victoza® (liraglutide) pens contain different doses depending on the number of amounts you have taken. A Victoza® pen injects approximately 0.6 mg, 1.2 mg, or 1.8 mg of liraglutide are injected into the body. The Victoza® pen contains 18 mg of liraglutide. Your doctor will determine the dose you require.
Adults will use either the 1.2 mg once daily dose or the 1.8 mg once daily as the regular maintenance dose. It is ineffective in controlling blood sugar levels in adults and is used as a starting dose to reduce gastrointestinal (stomach) side effects.
For children, the 0.6 mg once daily dose can control blood sugar. 1.2 mg may be increased after one week if blood sugar control improves.
Is Victoza® the Same as Saxenda®?
Although both medications are liraglutide, they are not the same. For more information, visit our article Saxenda vs. Victoza in our resources section.