Showing the single result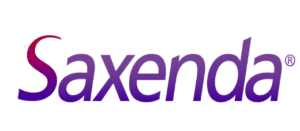 Why Should I use Saxenda?
Saxenda (liraglutide) works in the same way a hormone does in the body, helping to regulate blood sugar levels, insulin levels, and digestion.
Saxenda helps with weight loss for obese persons or overweight individuals with weight-related medical problems. It also helps young children (ages 12 and 17) with an approximate body weight of 132 pounds (60 kg) to obesity. Exercise and diet are used in conjunction with it.
Diabetes types 1 and 2 are not treated with Saxenda. The weight-loss or appetite-suppressing effects of Saxenda are not known.
Saxenda: how do I use it?
Once a day, Saxenda is usually administered. It must be taken according to the prescription label. You may need to adjust your dosage from time to time. It should not be used for an extended period or more than the recommended dose.
If you take this drug and Victoza together, you need to take them separately. Despite having the same active ingredient, these two brands shouldn't be used together.
Before taking any drug, read all the instructions, medication guides, and patient information given to you. Make sure you understand everything the doctor and pharmacist tell you.
The injection of this medicine may be given at any time during the day, with or without food. The injections can be used at home once you are taught how. Injecting this medicine yourself is not recommended. If you are unaware of giving the injection and properly disposing of used needles, please ask your local pharmacist or healthcare professional. 
The prefilled injection pens contain Saxenda. The type of needle you should use with your pen should be discussed with your pharmacist.
This medication may be injected in the best places on your body by your healthcare provider. Change the site of injection every time. If you inject Saxenda twice, it will not work.
They should not be used when Saxenda's colors have changed or incorporated particles. Speak to your pharmacist if this is the case.
Be on the lookout for high blood sugar (hyperglycemia) symptoms, such as excessive thirst or urination, blurred vision, headaches, and fatigue.
When we are stressed, sick, have surgery, exercise, drink, or skip meals, our blood sugar levels are affected. Before altering your medication schedule or dose, consult your doctor.
Don't reuse a needle. To get rid of used needles accordingly, follow the state and local laws. Puncture-proof sharps disposal containers are available at your pharmacy (ask the pharmacist where to find them and how to dispose of them). Ensure children and pets cannot reach this medication.
In addition to this drug, a comprehensive treatment program might also include diet, exercise, weight control, and regular blood sugar testing.
Take this medicine precisely as prescribed by your doctor.
Never keep injectable pens in the freezer after they have been opened. It is not recommended that Saxenda be frozen, and if it becomes frozen, you should throw it away. If the expiration date on the label is passed, do not use an unopened injection pen.
If you have used the pen after its initial use, you may store it at room temperature or in the refrigerator. Do not expose the pens to moisture, heat, or sunlight. They should be used within 30 days. Injector pens should be stored with the needle removed and the cap on when not in use.
Warnings About Saxenda
Type 2 diabetes can be treated with liraglutide combined with diet and exercise using the Victoza brand. It is not recommended to use Victoza and this drug together.
The use of this medicine is not recommended if you have multiple endocrine neoplasia type 2 (tumors in your glands), insulin-dependent diabetes, diabetic ketoacidosis, or a personal or family history of medullary thyroid cancer.
A study in animals showed that liraglutide caused thyroid cancer or tumors. People who use regular doses of the drug may also experience these effects.
An undiagnosed thyroid tumor often begins as swelling in the neck or a lump, difficulty swallowing, hoarseness, difficulty breathing, or difficulty swallowing.
Symptoms of Saxenda
Symptoms of an allergic reaction to this medication include swelling of your face, lips, tongue, or throat.
Consult your healthcare professional, doctor, or nurse if you experience any of the following symptoms:
– rapid heartbeat;
– drastic mood changes; thoughts of suicide;
– nausea, vomiting, or diarrhea that cannot be controlled;
– A thyroid tumor is characterized by swelling in the neck or a lump, trouble swallowing, hoarseness, and shortness of breath;
– You can notice jaundice (yellowing of your skin or eyes) if you have gallbladder problems
– fever, upper stomach pain, clay-colored stools, and fatigue.
– In addition to severe abdominal pain spreading to your back, nausea and sometimes vomiting, a fast heart rate are symptoms of pancreatitis;
– A severe drop in blood sugar
– symptoms include extreme weakness, confusion, sweating, rapid breathing, shaking, sweating, fainting, and convulsions; or
– In addition, you may feel tired, short of breath, and have little or no urination, pain with urination, swelling in your feet or ankles.
Those aren't the only side effects, and you may also experience others. If you experience side effects, you should contact your physician. The FDA can be reached at 1-800-FDA-1088 if you experience side effects.
Questions and Answers of Saxenda
Are there any other drugs that will affect Saxenda?
By taking this medication, you may experience slower digestion and more extended absorption of oral medicines.
Describe all your current medicines to your doctor, as well as any you start or stop using, especially if it is insulin or other oral diabetes medicine
Several other medications, vitamins, and herbal products can interact with liraglutide. This medication guide does not include all possible interactions.
Does Saxenda have a dosing schedule for Saxenda?
Beginners are recommended to take 0.6 mg a day for one week. Once you reach 3 mg, you should increase your dosage every week. Adding extra pills will help relieve stomach discomfort. When starting with a sample pen, you will need a prescription to complete the dose escalation.
What happens if I forget to take a dose of Saxenda?
As soon as you remember you missed your Saxenda dose, take it right away. The next day, take the prescribed amount as usual. If you miss a Saxenda dose, do not take a double dose that day or increase your quantity.
Contact your healthcare provider if you miss your Saxenda dose for three days or longer.
If I overdose on Saxenda, what will happen?
Call 1-800-222-1222 for Poison Help or seek emergency medical attention.
Are there any weight-related conditions I need to take into account?
Weight loss affects more than just your waistline. Weight loss and maintaining it may reduce the risks of conditions such as high blood pressure and high cholesterol. Discuss Saxenda with your healthcare provider.
High blood pressure or high cholesterol are not recommended to be treated with Saxenda. There is no evidence that this drug increases the risk of heart attacks or strokes or death from heart attacks or strokes.
Saxenda increases your heart rate while you are at rest. In the case of a racing heart or a pounding in the chest that lasts for several minutes while taking Saxenda, contact your health care provider.
For how long will I be on Saxenda?
Obesity is usually a chronic disease requiring long-term treatment. Your health care provider will create a weight-management plan. You should schedule a follow-up appointment with your health care provider four months after starting Saxenda to discuss your progress.
Do the injections have to be done by my health care provider?
The once-daily, prefilled pen with Saxenda is used to inject it. Before you use this medicine for the first time, your healthcare provider must teach you how to inject it. Speak with your health care professional or local pharmacist if you have questions or do not understand the instructions. You will receive instructions on your Saxenda pen in the Patient Instructions for Use that come with the Medication Guide. 
When should Saxenda be taken?
It is possible to take Saxenda without regard to mealtime. Once you're on this drug, take it simultaneously every day.
What should I do with used needles?
Remove the needle carefully from the pen after the injection is complete. Keep the needle cap off the needle to avoid needlesticks. To reduce the risk of needlesticks, place the needle immediately in a sharps container. Protect Saxenda from light by replacing the pen cap after each use. Recycle used needles instead of putting them in the trash.
Saxenda is stored in what manner?
Keep Saxenda pens at 36°F to 46°F (2°C to 8°C) when they are new and unused. The product should be kept at room temperature (59°F to 86°F) after the first use. After 30 days, used pens should be discarded, even if they still contain Saxenda. 
Saxenda should not be frozen. Frozen Saxenda should not be used.
What kind of needle should I use for Saxenda?
With the Saxenda pen, use Novo Nordisk disposable needles.
Prescriptions are required in some states for needles. Because Novo Nordisk has only studied Novo Nordisk needles with the pen, it cannot guarantee that needles from other manufacturers will work with it.
Is Saxenda compatible with other weight-loss products?
The combination of Saxenda with other prescription weight-loss medicines or weight-loss supplements has not been evaluated. It is possible for Saxenda to change how different drugs are absorbed. Take Saxenda with caution if you are taking oral medications. All medicines, including prescriptions and non-prescription, vitamins, and herbal supplements, should be disclosed to your medical provider.
How much physical activity should I increase, and what foods should I avoid?
Taking Saxenda for weight loss means following a low-calorie meal plan and increasing your physical activity.